Home Away from Home: Extended Stay Options in Stratford
When your travels require a longer stay away from home, whether for business, relocation, or simply exploring a new city, the comfort and convenience of your accommodation become paramount. Extended stay options offer a unique blend of comfort, flexibility, and a sense of home that traditional hotels may not provide. In the picturesque city of Stratford, known for its cultural richness and vibrant community, there are several exceptional extended stay options that cater to your needs. In this article, we'll delve into the benefits of extended stay accommodations and explore the offerings in Stratford.
The Appeal of Extended Stays
Extended stay accommodations have gained popularity due to their ability to provide a home-like environment while still offering the convenience and services associated with hotels. These options are designed for travelers seeking a comfortable and efficient stay for more than just a few nights. They offer spacious living areas, fully equipped kitchens, and amenities that cater to longer-term needs, such as laundry facilities and workspaces. This combination of comfort and convenience creates a "home away from home" experience that can make your stay in a new city more enjoyable.
Extended Stay in Stratford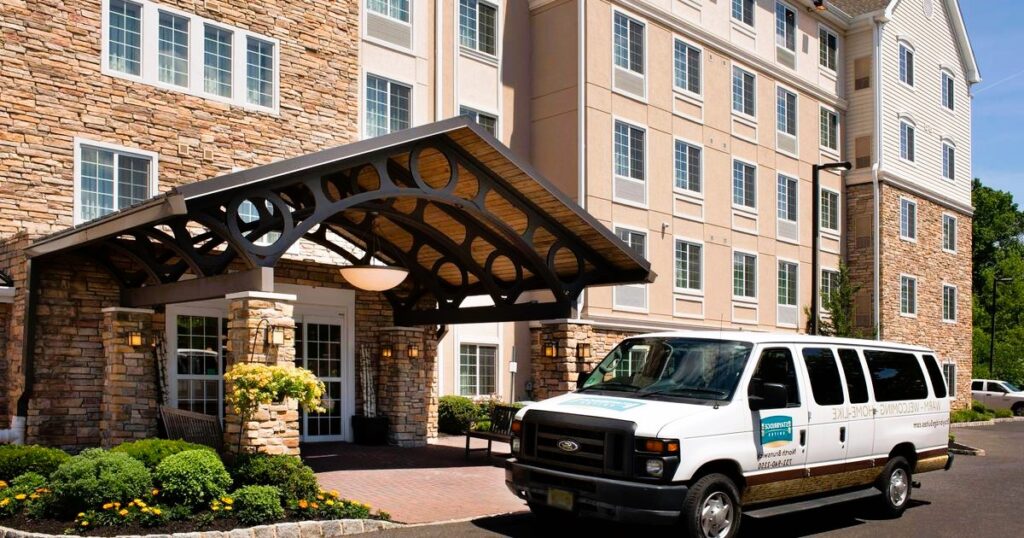 Stratford, with its theatrical heritage and captivating landscapes, is an ideal destination for an extended stay. Whether you're in town for an extended business trip, participating in the Stratford Festival, or simply exploring the city at a leisurely pace, there are several options available to suit your needs.
Avonview Manor
Nestled along the banks of the Avon River, Avonview Manor offers extended stay apartments that combine modern comforts with historic charm. These fully furnished apartments feature well-equipped kitchens, cozy living spaces, and scenic views of the river and surrounding gardens. With its proximity to downtown Stratford and the festival theaters, Avonview Manor provides a tranquil retreat that is still conveniently located. Top-rated hotels with restaurants, in the article about Stratford Culinary Experience.
Queen's Inn
The Queen's Inn, with its storied history, offers extended stay suites that blend old-world charm with modern amenities. Located in the heart of downtown Stratford, it provides easy access to the city's cultural attractions, shopping, and dining options. The suites come equipped with kitchenettes and offer a cozy atmosphere, making it an excellent choice for those seeking an extended stay with a touch of nostalgia.
Festival Inn
If you're looking for a place that caters to both short and extended stays, the Festival Inn offers spacious suites designed for comfort and flexibility. With amenities like a fitness center, indoor pool, and an on-site restaurant, it offers a well-rounded experience. The Festival Inn's location provides easy access to both the festival theaters and the city's other attractions.
Using Official Standards for Guidance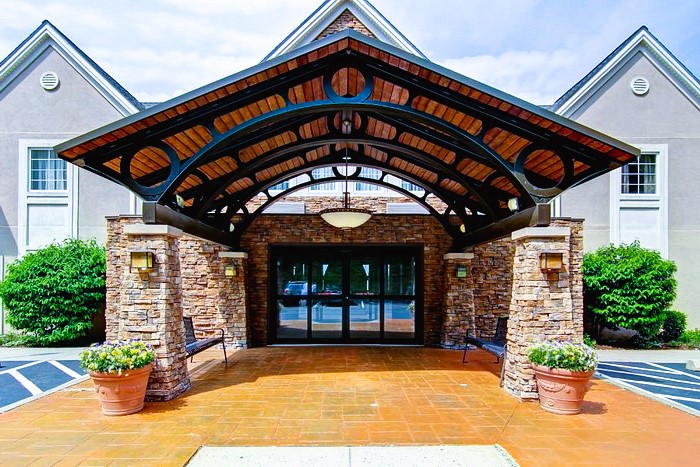 When selecting extended stay accommodations, it's important to consider official standards and guidelines to ensure a comfortable and secure experience. Websites like Wikipedia provide insights into the history and offerings of different accommodations. Governmental resources like Canada.ca offer information about travel regulations and safety recommendations, helping you make an informed choice.
In conclusion, when your travels require an extended stay, Stratford's charming extended stay options can provide the comfort, convenience, and flexibility you need. By choosing accommodations that offer a "home away from home" experience, you'll be able to immerse yourself in the city's culture and attractions while enjoying the comforts of a well-appointed living space.
For more information about travel regulations and safety, you can visit Canada's official travel website: Canada.ca
Your extended stay in Stratford can be an opportunity to fully embrace the city's offerings and create lasting memories, all while enjoying the comfort of accommodations tailored to your needs.